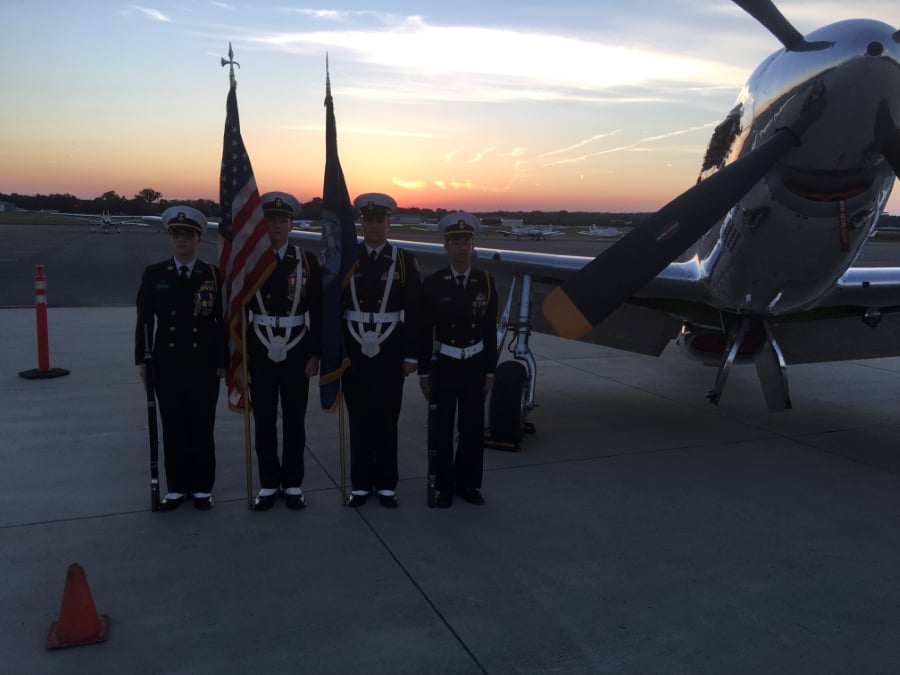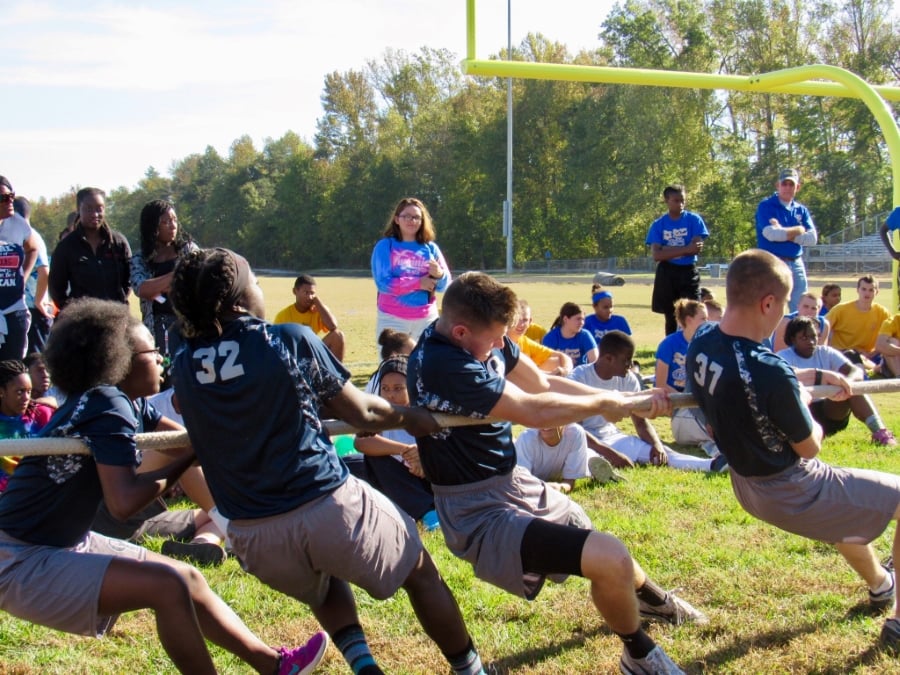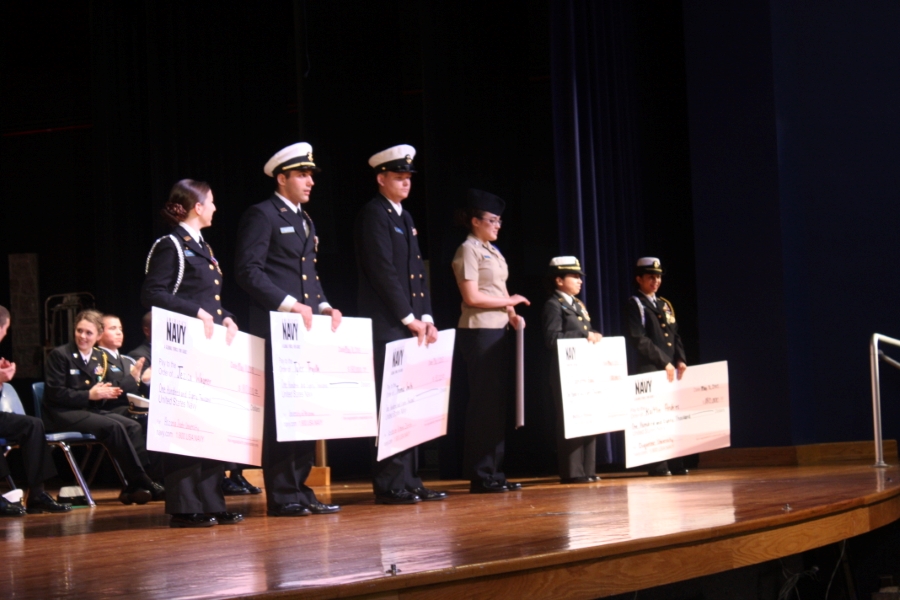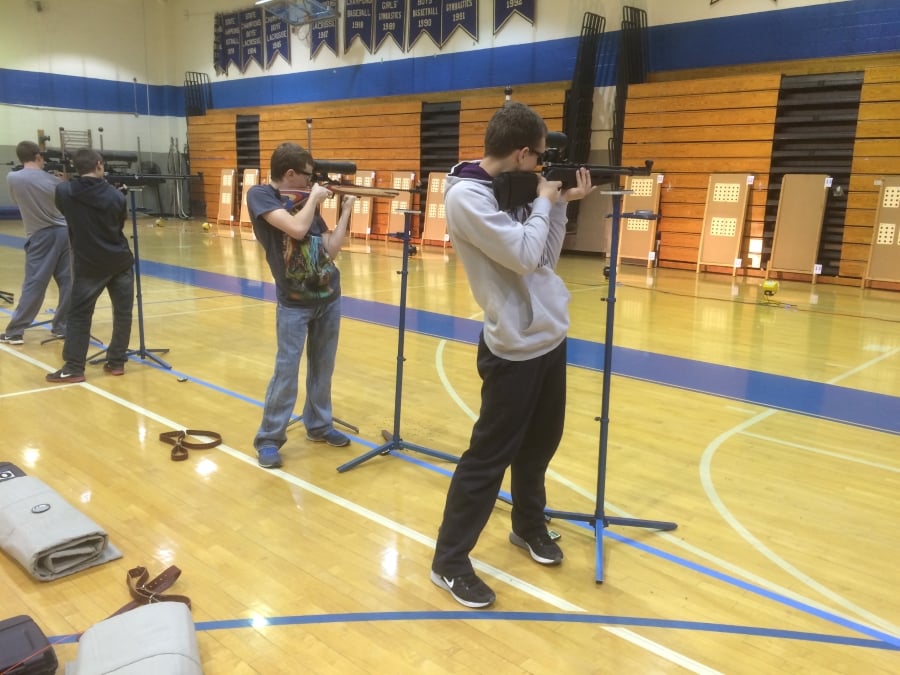 Osbourn Park NJROTC
"The Journey in Self-Actualization"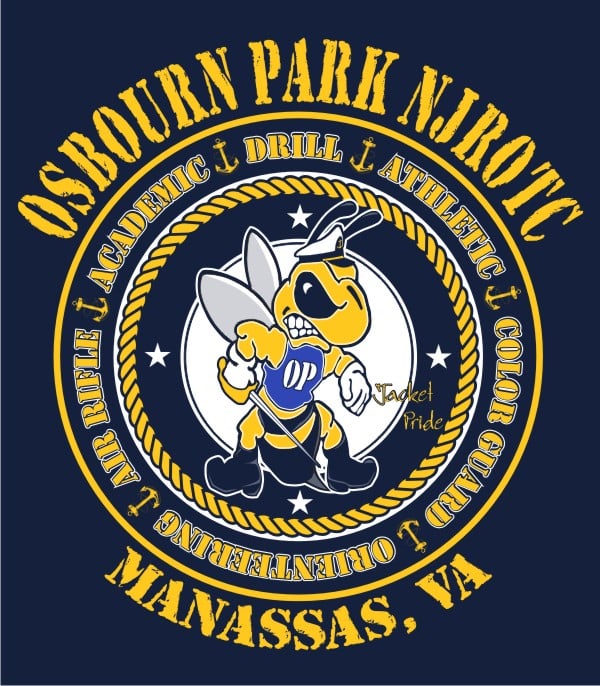 Instructors:
LCDR James Ogawa
MSgt Jason Scott
NJROTC is a cadet run organization that teaches basic leadership, discipline, self-confidence, and encourages team work. Cadets are taught basic military knowledge, physical fitness/healthy life-style, platoon drill, with academics focused on individual and organizational leadership. Cadets are given opportunities to gain leadership roles and join JROTC teams. The main focus of our unit is on leadership development and skills that are important in ANY leadership, whether it be in corporate/civilian leadership as well as those considering serving. There is absolutely no obligation to join the military with taking the JROTC courses, but cadets receive multiple benefits if they do decide to join any of the services.
---
National NJROTC Invitational Championships!
Congratulations to the members of the Drill, Athletics, Academics, and UPI teams, and the entire OP NJROTC Cadet Staff who helped maintain this unit's long-running recognition at a hig level for JROTC units nation-wide, this unit's 4th consecutive trip to the Navy Nationals!
In 2016-2017, OP's NJROTC became the first unit from Northern Virginia to ever qualify for their service's National Athletic, Academic, and Drill Competition and competed with the top 26 NJROTC units in the nation in Pensacola Naval Air Station, Florida!
College Scholarships!
Congratulations to the following cadets:
Balagtas, Kevin: Air Force 4 year National ROTC scholarship worth $180K to Embry Riddle.
Hernandez, Connor: U.S. Coast Guard Academy Preparatory School + Follow-on Appointment worth at least $280K.
Toor, Aiden: Army 3 year National ROTC scholarship worth $135K to Eastern Kentucky University.
Vanier, Darin: Army 4 year In-State ROTC scholarship worth $60K to Virginia Commonwealth University.
See our list of Scholarship recipients below!
---
About our program
I would like to make clear that our program is not a recruiting program for the Armed Forces, Reserves, or the National Guard. We are a citizenship development program centered on classroom academics, community service and competitive activities. The Navy JROTC program's overall goal is to help students go on to college or professions, and to transition successfully into productive citizens following high school.
There are really two parts of our Navy JROTC program: Part one - Classroom Academics/Activities, and Part two - the extra-curricular leadership development part. A cadet may choose to do well in the classroom along with the required community service and parade requirements only. The classroom requirements results in a class grade and counts as a technical credit. However, in order to promote and gain leadership opportunities, a cadet must participate in extra-curricular promotion training and testing, as well as in extra-curricular events such as Drill, Color Guard, Athletics, Air Rifle, Orienteering, or Academics. Regarding conflicts with varsity sports or other student activities at OP, all the coaches and club sponsors at OP know that there are lots of commitments and we all do our best to make it work without over committing the student... However, we do want our cadets to be able to support OP's school activities. While we do need dedicated cadets on our drill, athletics, orienteering, air rifle, academic, and Cyber Patriot teams, cadets are encouraged to support their sports or student activities and rejoin the cadet teams or activities when able. We are a large enough unit (130+ cadets) and the teams usually have enough cadets to fill-in and keep the teams competitive when a cadets' varsity or JV sport goes "in season". However, it may not be so easy to walk back onto a team spot due to the need to maintain "chemistry" for some teams like the drill team. Obviously, some skills often degrade for those taking time away from the air rifle team, etc... All of our after school activities are voluntary... However, the after school activities tend to be the pathway towards leadership within our NJROTC Unit.
As a member of the Naval Junior Reserve Officer Training Corps, we are dedicated to the core values of honor, courage, and commitment to build the foundation of trust and leadership upon which the unit is built. These are the principles, which give us strength and guide us in our daily activities.
About the Curriculum
In general, here at OP, our emphasis is on leadership. However, we include two mandatory cycles of physical fitness, armed and unarmed drill, and wide variety of other topics; the course specifics for each of our Naval Science courses can be found online.
Interested in Transferring to Osbourn Park for NJROTC?
Students whose base high school is Colgan HS automatically qualify for transfer to OP for NJROTC once their NJROTC application and PWCS Student Transfer Form have been approved. View details and application on the PWCS Specialty Programs page to start the process; deadline is now February 1st! Please contact OP's NJROTC to answer any eligibility questions and to help monitor the process for those who qualify! Recommend you contact LCDR Ogawa directly as soon as possible via email: ogawajs@pwcs.edu, or via the OP Main Office: 703-365-6500
Useful Links